Agriculture Current Affairs – December 2022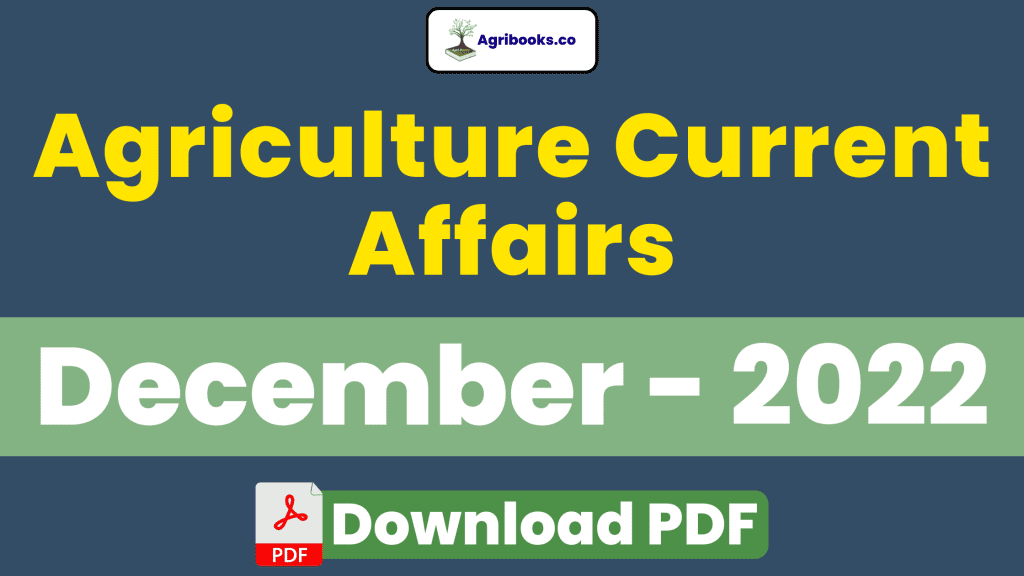 ADB & ABIS Signs USD 16 Million Agreement to Support Fish Farming in India
The Asian Development Bank (ADB) and ABIS Exports India Private Limited (ABIS) entered into an agreement on sustainability-linked and blue-debt facility, a non-convertible debenture worth USD 16 million (in equivalent Indian rupee).
Key points:
This is ADB's first private sector sustainability-linked financing, with adjustments in pricing when pre-defined sustainability targets are met.
Through the partnership, both ADB and ABIS commits towards climate change mitigation and adaptation, water conservation, ocean health, and the promotion of farmers' capacity building.
About the facility:
The Specialised micro fish feed is a new product in the Indian market and is smaller in size than standard fish feed and it is also suitable for more species of fish.
It floats on the water surface for longer, enabling the feed to be completely consumed by the fish rather than sink and get wasted, which inturn increases feed efficiency and reduces water pollution.
World Soil Day
World Soil Day is celebrated every year on 05 December.  It aims to focus attention on the importance of healthy soil and advocate for the sustainable management of soil resources. It was recommended by the International Union of Soil Sciences (IUSS) in 2002. In December 2013, The UN General Assembly decided in December 2013 to officially designate 5 December as World Soil Day to acknowledge the lifelong work and commitment of His Majesty the late King Bhumibol Adulyadej of Thailand who has significantly contributed to improving the quality of lives of millions through sustainable soil management.
FAO gives two awards on the occasion of World Soil Day
I. Glinka World Soil Prize:  The Glinka World Soil Prize aims to build on the momentum generated by the International Year of Soils 2015. The award is an annual award addressed to Global Soil Partnership members, individuals, or organizations committed to solving acute national, regional, or local problems of soil degradation.
ii. King Bhumibol World Soil Day Award: King Bhumibol World Soil Day Award (WSDA), is a recognition tool for individuals and/or institutions that have made an effort to organize successful celebrations in the framework of the World Soil Day campaign of the previous year.
National Conclave on Soil Health Management for Sustainable Farming 2022 held in New Delhi
On December 5, 2022 on the occasion of World Soil Day (WSD), and on the lines of Azadi Ka Amrit Mahotsav, the National Conclave on Soil Health Management for Sustainable Farming 2022 was inaugurated at New Delhi, Delhi by the Union Minister Narendra Singh Tomar, Ministry of Agriculture and Farmers Welfare (MoA&FW) as its Chief Guest.
It was organized by the NITI (National Institution for Transforming India) Aayog in collaboration with GIZ (German Agency for International Cooperation) affiliated to the Federal Ministry for Economic Cooperation and Development (BMZ), Germany.
Shri Shaji K V Assumes Charge as Chairman of NABARD
Shaji K V has taken the charge as Chairman of the National Bank for Agriculture and Rural Development (NABARD) with effect from 7th December 2022.
He succeeded Suchindra Misra, Additional Secretary, Department of Financial Services, Ministry of Finance (MoF), who was holding additional charge.
Dept. Of Space & Agriculture Department Sign MoU to Develop Krishi-DSS
A Memorandum of Understanding (MoU) was signed by the Department of Agriculture and Farmers Welfare (DA&FW), Ministry of Agriculture and Farmers Welfare (MoA&FW), and the Department of Space (DOS) to develop the Krishi-Decision Support System (Krishi-DSS).
The MoU was signed at the official release of the data products and services of the Radar Imaging Satellite (RISAT)-1A satellite for the user community in New Delhi, Delhi.
It was jointly released by Union Minister Narendra Singh Tomar, MoA&FW, and Union Minister of State (MoS), Dr. Jitendra Singh, DOS.
ICAR-IARI develops new Drought Resistant Chickpea variety 'Pusa JG 16'
Indian Council of Agricultural Research (ICAR)-Indian Agricultural Research Institute (IARI), also known as the 'Pusa Institute',  have developed drought tolerant variety of chickpea 'Pusa JG 16', which could increase chickpea yield in India.
i. The Pusa JG 16 variety was developed using genomic-assisted breeding methods, which enabled the precise transfer of drought-tolerant genes from ICC 4958 in the parental variety JG 16.
ii. It is resistant to Fusarium wilt and stunt diseases, which has short duration maturity and yields a potential of 2 tonnes per hectare under drought-stress conditions.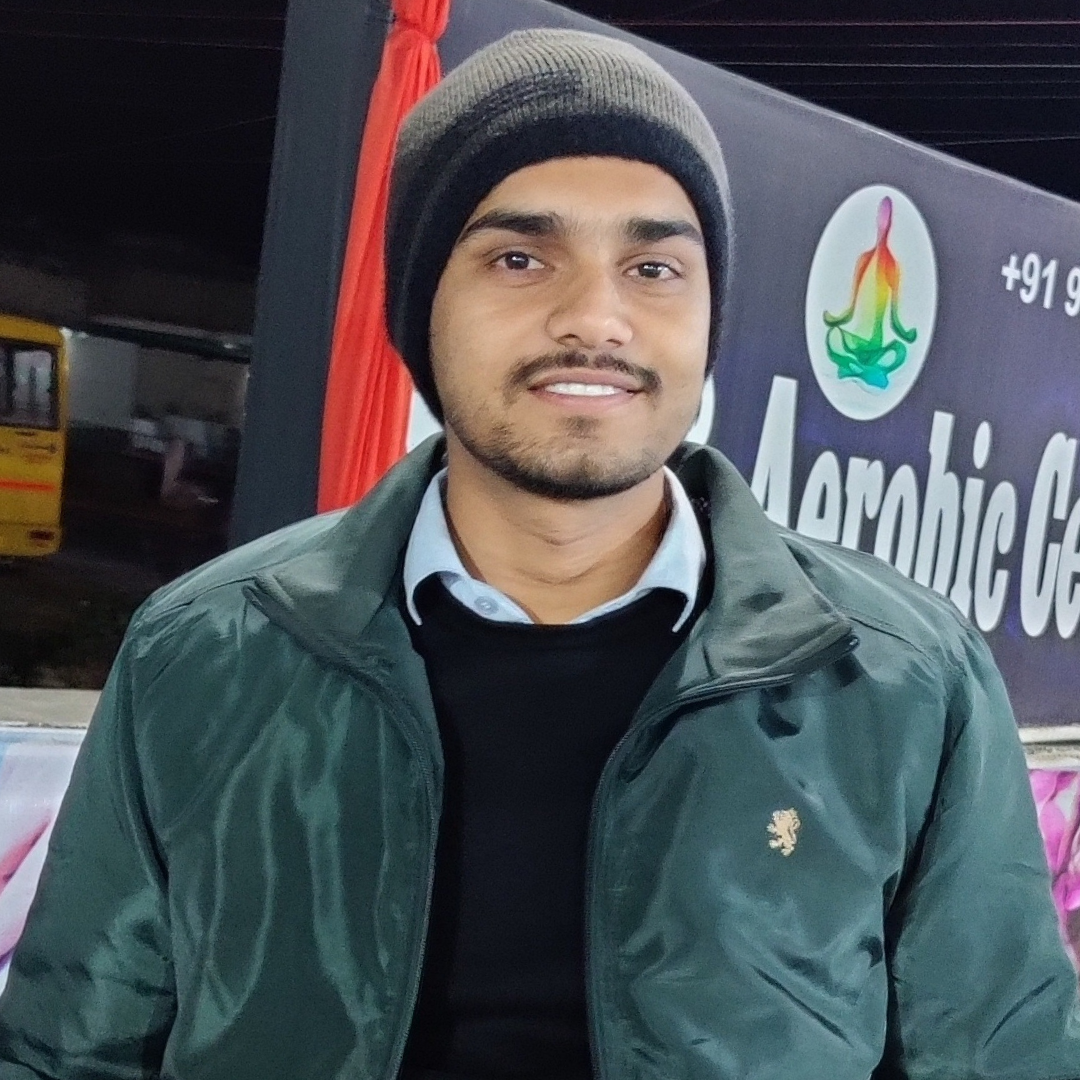 Hello, I am Sonu Verma, M.Sc. (Horti.) Agriculture content writer, and an enthusiast who loves to share knowledge. No Culture Without Agriculture.