Fisheries Notes PDF for IBPS AFO & NABARD

Indian Fisheries Sector
India is the third largest fish-producing country in the world and accounts for 7.96 per cent of global production.
The total fish production during FY 20-21 is estimated at 14.73 Million Metric Tonnes (MMT) with a contribution of 11.25 MMT from the Inland sector and 3.48 MMT from the Marine sector.
India is the 3rd largest fish producing and 2nd largest aquaculture nation in the world after China.
It contributes about 1.24 per cent to the country's GVA and over 7.28 per cent to the agricultural GVA.
The fisheries sector plays an important role in the national economy and the sector has been one of the major contributors to foreign exchange earnings, with India being one of the leading seafood exporting nations in the world.
During FY2020-21, the export of marine products stood at 1.15 MMT and was valued at Rs. 43,717.26 Crores despite the market uncertainties raised by the Covid-19 pandemic outbreak.
As for overseas markets, the USA continued to be the major importer of Indian seafood with an import worth USD 24,047.15 Million, accounting for a share of 41.15 per cent in terms of dollar value.
Ministry of Fisheries, Animal Husbandry & Dairying comprises two Departments namely, the Department of Fisheries and the Department of Animal Husbandry & Dairying- May 2019.
The Department is under the charge of Shri Parshottam Rupala, Hon'ble Union Minister of Fisheries, Animal Husbandry & Dairying.
He is assisted by two Ministers of State for Fisheries, Animal Husbandry & Dairying namely, Dr. L Murugan and Dr. Sanjeev Kumar Balyan.
The Fishery Survey of India (FSI) was established in the year 1946 by the Government of India, as a pilot project known as the Deep Sea Fishing Station (DSFS) to augment food supply through the development of deep-sea fishing.
National Fisheries Development Board (NFDB) was set up in September 2006, with its Head Quarter in Hyderabad to realize the untapped potential of the Fisheries sector in Inland and Marine fish capture, culture, processing & marketing of fish, and overall growth of the Fisheries sector with the application of modern tools of Research Development.
Definition of Fisheries and Types of Fish
Fisheries, an economic pursuit, encompasses the collection of fish or aquatic life from their natural habitats (Capture Fisheries) and the breeding of such creatures in controlled environments (Culture Fisheries/Aquaculture). These fisheries can either be traditional or small-scale (SSF), serving basic needs or large-scale and commercial, aimed at generating profits.
Fish are aquatic vertebrates that belong to the kingdom Animalia and the subphylum Vertebrata. They are cold-blooded and have fins, scales, and streamlined body that helps them to swim efficiently in water.
Types of Fishes
Fish can be classified based on their habitat into the following types:
1. Freshwater Fish: These are the fish that live in rivers, lakes, and other freshwater bodies of water, making up approximately 40% of all known species of fish. These fish have a salinity level lower than 0.5 ppt.
They can be classified into two categories:
Coldwater Fish: These thrive in temperatures ranging from 5-20°C and include species such as Mahseer and Trout.
Warmwater Fish: These thrive in temperatures ranging from 25-35°C and include Carp, Catfish, Snakeheads, and Featherbacks.
2. Marine/Saltwater Fish: These are the fish that live in oceans, estuaries, and other saltwater with salinity levels higher than 30 ppt in oceans and seas. Examples include Sardines, Mackerel, Ribbonfish, Anchovies, Grouper, Cobia, Tuna, etc.
3. Brackish Water Fish:  Fish that are capable of living in a range of salinity levels between 0.5 to 30.0 ppt can be found in brackish water environments, including backwaters, estuaries, and coastal waters. Examples of these fish include Mullet, Milkfish, Seabass, Pearlspot, and Mudskipper.
Major Fish Species
1. Catla (Calta catla)
Family:- Cyprinidae
Catla is the fastest-growing Indian major in Burma and Bangladesh.
It carries over 70,000 eggs per kg body weight.
It does not bread in ponds however it responds well to hypophysation techniques.
Feeding behaviour:- surface feeder
2. Rohu (Labeo rohita)
Family:- Cyprinidae
Rohu is the natural inhabitant of the riven system of India, Nepal Pakistan, Bangladesh, and Burma.
Rohu spawns during the monsoon (April- September)
Feeding behaviour:- It is a column feeder.
It is considered the tastiest fish of all in carp.
Stage of maturity:- It attains maturing by the end of 2nd year.
Fecundity:- 2 to 5 lakhs.
3. Mrigal (Cirrhinus cirrhosus)
Family:- Cyprinidae
distribution of flesh water; Distributed in India, Pakistan, Malaysia, Japan, etc.
Habitation:- A component of a composite fish culture where it occupies the bottom zone.
Feeding behaviour:- It feeds on plants and animal materials in the pond bottom.
Stage of maturity:- It attains maturity at the end of the 2nd year.
Fecundity:- 4 to 12 lakhs (According to ICAR).
1,24,000 to over 19,00,000 (According to AAO).
Diseases of Fish
Bacterial Disease of Fish
1. Columnaris Disease:
Pathogen – Flavobacterium columnare
2. Tail rot and Fin rot
Pathogen – Pseudomonas fluorescens, Pseudomonas spp., Cytophaga spp., Haemophilus Haemophilus.
Erosions, discolouration, and disintegration of fins and tails.
3. Bacterial gill disease or Gill rot or Environmental disease
Pathogen: Flavobacterium branchiophilum, Cytophaga spp., Flexibacter spp.
4. Aeromoniasis or Motile Aeromonas septicaemia
Pathogen: Aeromonas hydrophila, A. veronii bv. Sobria, A. sobria
5. Edwardsiellosis or Edwardsiella septicaemia
Pathogen: Edwardsiella tarda
6. Vibriosis
Pathogen: Vibrio anguillarum, V. parahaemolyticus, V.alginolyitucs
7. Eye disease
Pathogen: Aeromonas liquefaciens, Staphylococcus aureus, various other bacteria
8. Pseudomoniasis/Psedomonas septicaemia
Pathogen: Pseudomonas sp. Pseudomonas fluorescens
9. Enteric Red Mouth Disease (ERM)
Pathogen: Yersinia ruckeri
Fungal Disease of Fish
1. Saprolegniasis
Pathogen: Saprolegnia parasitica; Saprolegniasis, a disease affecting fish eggs and juvenile fish in hatcheries worldwide, is caused by the pathogenic oomycete Saprolegniaparasitica.
2. Branchiomycosis (Gill rot disease)
Pathogen: Branchiomyces demigrans; Branchiomycosis, also known as "gill rott," was first reported to occur in pond-raised striped bass fingerlings by Meyer and Robinson (1973).
3. Epzootic Ulcerative Syndrome (EUS)
Pathogen: Aphanomyces invadans sp., Aeromonashydrophila, A. sobria
Parasitic disease of Fish
1. Ichthyophthiriasis (Ich/White spot disease)
Pathogen: Ichthyophthirius multifiliis
Ichthyophthiriasis, commonly known as 'white spot disease', is one of the commonly occurring protozoosis caused by Ichthyophthirius multifiliis in freshwater fish worldwide. With the ever-increasing demand for food fish consumption in the past decades.
2. Trichodiniasis
Pathogen: Trichodina sp.
Most fish are susceptible. Whitish cysts were observed on the skin, fins, and gills. Disc-shaped, spherical cysts can be observed in whitish material under a microscope.
Trichomoniasis is a parasitic disease caused by protozoans of the family Urceolariidae that affects various aquatic organisms.
3. Dactylogyrusis (Gill fluke)
Pathogen: Dactylogyrus
4. Gyrodactylosis (Skin fluke)
Pathogen: Gyrodactylus spp.
Gyrodactylosis is caused by infection with Gyrodactylus salaris, an obligate freshwater ectoparasitic flatworm (Platyhelminthes) belonging to the family Gyrodactylidae (class Monogenea).
5. Argulosis (Carp lice)
Pathogen: Argulus spp.
Argulus species (Family: Argulidae), more commonly known as fish lice, are members of a large group of branchiuran parasites that
infest and cause disease in fish.
6. Myxosporidiasis
Pathogen: Myxosporidium spp.
Terminologies Related to Fisheries
Snagging: A method of catching fish by jerking an unbaited hook through the water.
Tagging: Marking or attaching a tag to an individual or group of individual fish so that can be identified on recapture. Tagging is
used by a biologist to study the movement, migration, population size or activity patterns of fish.
Tubing: A float fishing term that means to float down a river, or stream or using a float tube in the lake while fishing.
Angleworm: Any live earthworm placed on a fishing hook.
Angling: Usually refers to the recreational catching of fish by hook and line.
Brood fish: A large sexually mature fish capable of Breeding. In hatcheries, these are the large eggs-producing fish
Buffalo fish: A heavily boiled carp-like fish that can weigh up to 39 pounds/17.69 kg that is found in some of the Salt River chain of lakes.
Gills: The highly vascular, fleshy filaments used in aquatic respiration and excretion.
Herbivorous: Labeo rohita, Labeo callbasu, Ctenopharyngodon idella etc.
Carnivorous: Wallago attu, Mystus seenghala, channa marulius etc.
Omnivorous: Cirrhinus mirgala, Clarius Batracus, Heteropneusts fossilis etc.
ICAR Fisheries Institutes
1. NBFGR: National Bureau of Fish Genetic Resources, Lucknow, Uttar Pradesh (1999)
2. CIFRI: Central Inland Fisheries Research Institute, Barrackpore, West Bengal (1947)
3. CIFT: Central Institute of Fisheries Technology, Cochin, Kerala (1957)
4. CMFRI: Central Marine Fisheries Research Institute, Kochi, Kerala (1947)
5. CIFE: Central Institute of Fisheries Education, Mumbai, MH (1961)
6. CIBA: Central Institute Brackish Water Aquaculture, Chennai, TN (1987)
7. CIFA: Central Institute of Freshwater Aquaculture, Bhubaneswar, Odisha (1987)
8. DCWF: Directorate of Cold Water Fisheries, Bhimtal, Uttarakhand (1987)
International Institutes & Societies for Fisheries & Aquaculture
1. WAS: World Aquaculture Society (1969)
2. GAA: Global Aquaculture Alliance, New Hampshire, USA (1997)
3. ICLARM: International Centre for Living Aquatic Resources Management, Philippines (1975).
World's smallest freshwater fish: Pandakapygmaea.
World's smallest marine fish: Eviotazonura
World's largest freshwater fish: Huso huso, Arapaima gigas
World's largest marine fish: Rhincodon typus
Blue economy related to Fish
Blue Revolution Related to Fish Production
Check this also
tags: fisheries notes pdf for ibps afo & nabard, fisheries notes pdf for ibps afo, fisheries notes pdf, fisheries notes, fisheries notes pdf for nabard, fisheries notes, aquaculture notes pdf for afo, types of fishes notes pdf, aquaculture notes pdf, types of fishes pdf, diseases of fishes.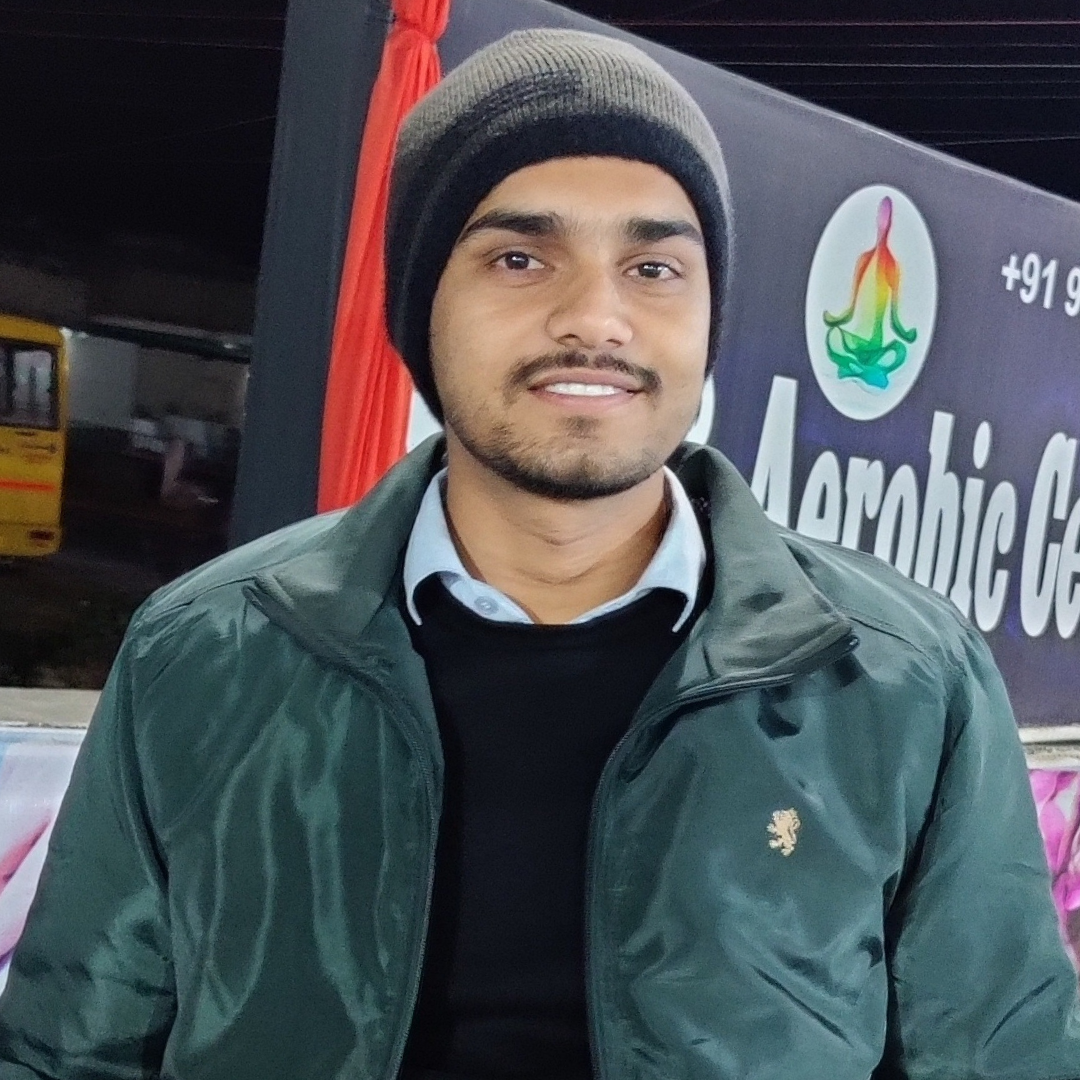 Hello, I am Sonu Verma, M.Sc. (Horti.) Agriculture content writer, and an enthusiast who loves to share knowledge. No Culture Without Agriculture.