Rajasthan Agriculture Supervisor Old Papers PDF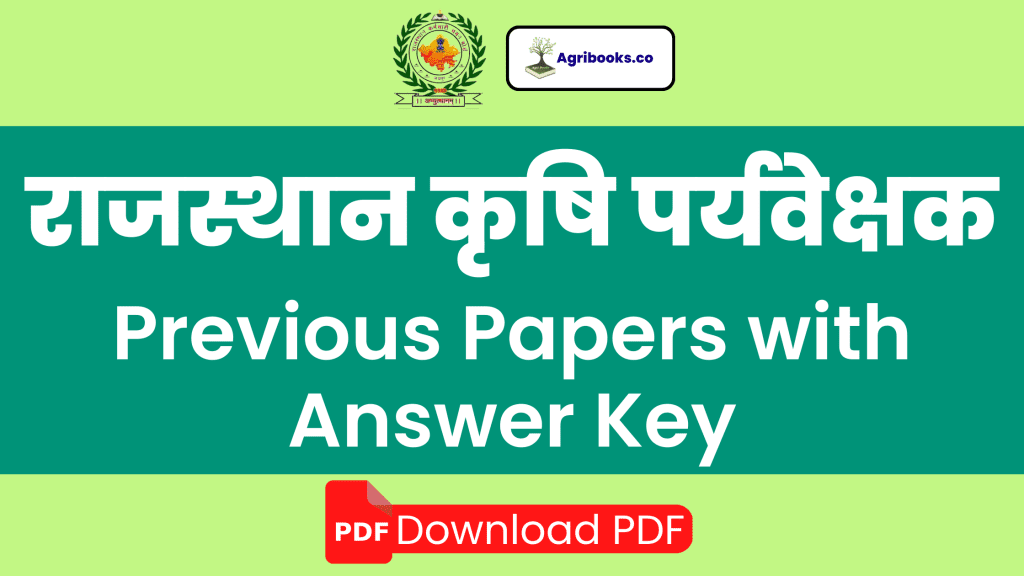 Rajasthan Agriculture Supervisor Recruitment 2023
The details of the various recruitment examinations to be held in the press note released by the Rajasthan Staff Selection Board (RSSB) on 15 May 2023 have been given. The exam date of Rajasthan Agriculture Supervisor Recruitment has been included in the release press note which will be held on 04 February 2024. Rajasthan agriculture supervisor exam date is changed by the RSSB which is 04 February 2024.
राजस्थान कर्मचारी चयन बोर्ड द्वारा 15 मई 2023 को रिलीज़ प्रेस नॉट में आगामी आयोजित होने वाली विभिन्न भर्ति परीक्षाओं का कैलेंडर का विवरण दिया गया है। रिलीज़ प्रेस नॉट में राजस्थान कृषि पर्यवेक्षक भर्ती की परीक्षा दिनांक को शामिल किया गया है जो की 04 फरवरी 2024 को आयोजित होगी।
Rajasthan Agriculture Supervisor Old Papers
Rajasthan Agriculture Supervisor Post is a golden opportunity for Agriculture Students. The application process for the post of RSMSSB Agriculture Supervisor will start from the prescribed date as per the instructions of the board, the entire process for the Rajasthan Agriculture Supervisor exam will be conducted online. Candidates interested in the Rajasthan Agriculture Supervisor post can visit the official website of RSMSSB to stay updated on exam dates and syllabus. RSMSSB Agriculture Supervisor Recruitment 2023 will be posted on the official website of the Rajasthan Subordinate and Ministerial Services Selection Board (RSMSSB). Interested candidates who have passed 12th in Agriculture and Graduation in Agriculture/Horticulture can apply for the Rajasthan Agriculture Supervisor Recruitment.
AgriBooks will provide the PDF of Old Questions Papers of the Answer Key in this blog. Get the Old Paper PDF, RSMSSB Agriculture Supervisor Previous Papers PDF, Download the Rajasthan Agriculture Supervisor Previous Papers, RSMSSB Agriculture Supervisor Old Questions Papers with Answer Key, Rajasthan Agriculture Supervisor Old Paper in Hindi, Agriculture Supervisor Previous Year Questions Papers PDF in Hindi. Download MPUAT Agriculture Supervisor Old Paper.
राजस्थान कृषि पर्यवेक्षक पद कृषि छात्रों के लिए एक सुनहरा अवसर है। RSMSSB कृषि पर्यवेक्षक पद के लिए आवेदन प्रक्रिया बोर्ड के निर्देशानुसार निर्धारित तिथि से शुरू होगी, राजस्थान कृषि पर्यवेक्षक परीक्षा की पूरी प्रक्रिया ऑनलाइन आयोजित की जाएगी। राजस्थान कृषि पर्यवेक्षक पद के लिए इच्छुक उम्मीदवार परीक्षा तिथियों और पाठ्यक्रम पर अपडेट रहने के लिए RSMSSB की आधिकारिक वेबसाइट पर जा सकते हैं। RSMSSB कृषि पर्यवेक्षक भर्ती 2023 को राजस्थान अधीनस्थ और मंत्रिस्तरीय सेवा चयन बोर्ड RSMSSB की आधिकारिक वेबसाइट पर पोस्ट किया जाएगा।
Rajasthan Agriculture Supervisor Old Papers PDF
RSMSSB Agriculture Supervisor previous year question papers are important as they provide insight into the pattern and types of questions asked in the exam. It helps familiarize candidates with the difficulty level and types of questions that can be expected in the actual exam.
राजस्थान कृषि पर्यवेक्षक पिछले वर्ष के प्रश्न पत्र महत्वपूर्ण हैं क्योंकि वे परीक्षा में पूछे गए पैटर्न और प्रश्नों के प्रकार के बारे में एक अंतर्दृष्टि प्रदान करते हैं। यह उम्मीदवारों को कठिनाई स्तर और वास्तविक परीक्षा में अपेक्षित प्रश्नों के प्रकार से परिचित कराने में मदद करता है। इसके अतिरिक्त, यह विभिन्न विषयों को दिए गए वेटेज को समझने में भी मदद करता है, जिससे अधिक प्रभावी तैयारी करने और परीक्षा में सफलता की संभावना बढ़ जाती है।
| | |
| --- | --- |
| राजस्थान कृषि पर्यवेक्षक - 2013 | |
| राजस्थान कृषि पर्यवेक्षक - 2018 | |
| राजस्थान कृषि पर्यवेक्षक - 2021 | |
| MPUAT कृषि पर्यवेक्षक भर्ती परीक्षा - 2023 | |
| AU Jodhpur कृषि पर्यवेक्षक - 2018 | |
| AU Kota कृषि पर्यवेक्षक - 2018 | |
| राजस्थान कृषि पर्यवेक्षक सम्पूर्ण बैच by BR Dall Sir | |
| राजस्थान कृषि पर्यवेक्षक सम्पूर्ण टेस्ट सीरीज | |
Strategy for Preparation of Rajasthan Agriculture Supervisor Exam
राजस्थान कृषि पर्यवेक्षक प्रतियोगी परीक्षा की तैयारी के लिए रणनीति इस प्रकार है:
आपसे क्या उम्मीद की जाती है, इसका स्पष्ट अंदाजा लगाने के लिए पाठ्यक्रम और परीक्षा पैटर्न को समझकर शुरुआत करें।

संबंधित प्राधिकरण द्वारा जारी की गई आधिकारिक अधिसूचनाओं और दिशानिर्देशों को पढ़ें और समझें।

त्वरित रिवीजन के लिए महत्वपूर्ण विषयों के नोट्स और सारांश तैयार करें।

गति और सटीकता में सुधार के लिए पिछले वर्ष के प्रश्न पत्रों और नमूना पत्रों का अभ्यास करें।

आपने जो सीखा है उसे बनाए रखने के लिए नियमित रूप से संशोधित करें और अभ्यास करें।

जरूरत पड़ने पर शिक्षकों या कोचिंग संस्थानों से मदद लें।

प्रेरित रहें और अपने लक्ष्य पर केंद्रित रहें।
Related Posts
राजस्थान कृषि पर्यवेक्षक महत्वपूर्ण प्रश्न – 01
राजस्थान कृषि पर्यवेक्षक Test Series
कृषि पर्यवेक्षक Study Material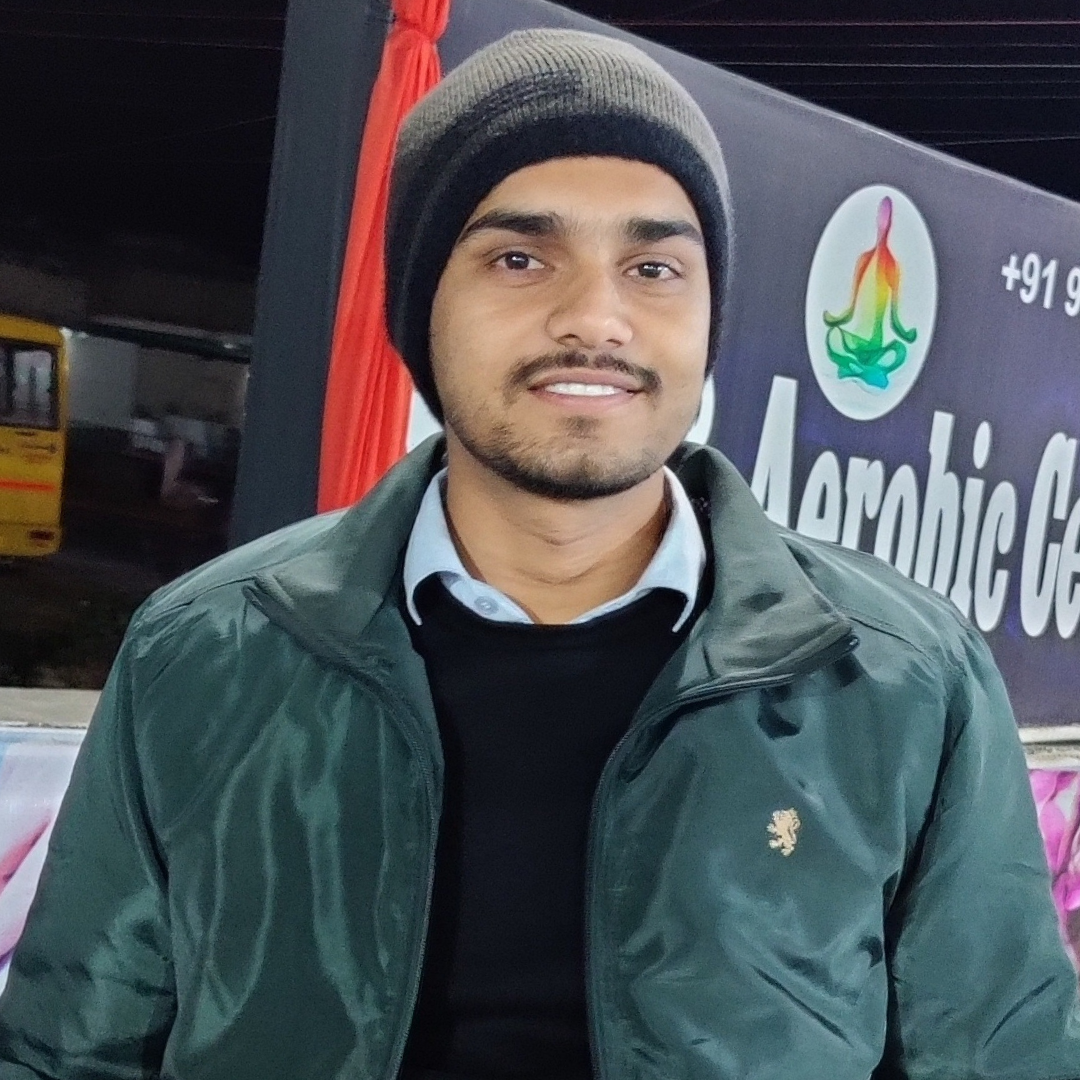 Hello, I am Sonu Verma, M.Sc. (Horti.) Agriculture content writer, and an enthusiast who loves to share knowledge. No Culture Without Agriculture.