TNPSC Agriculture Officer Recruitment Syllabus 2023

TNPSC Agriculture Officer Recruitment
Tamil Nadu Public Service Commission (TNPSC) has released the notification for the recruitment of the TNPSC Agricultural Officer. The total number of TNPSC Agriculture Officer vacancies is 37 which is released for recruitment. Eligible candidates for TNPSC Agriculture Officer Recruitment 2023 can apply online for the vacancy.
TNPSC Agriculture Officer Syllabus
The TNPSC Agriculture Officer Recruitment syllabus is critical because it outlines the topics that will be covered in the written examination. Knowing the syllabus will assist you in effectively preparing for the exam by focusing your study efforts on the relevant topics.
The Tamil Nadu Public Service Commission (TNPSC) has released the TNPSC Agricultural Officer syllabus 2023 and exam pattern along with the official notification. Candidates can obtain a PDF copy of the Agriculture Officer Syllabus TNPSC and exam pattern by visiting the Commission's official website. Candidates must be well-versed in the TNPSC Agriculture Officer Exam Pattern 2023 in order to cover all subjects and topics.
TNPSC Agriculture Officer Syllabus Paper-I
UNIT- I: Importance of Agriculture
Importance of Agriculture in Indian Economy and its sectoral relationship – Agricultural Development through five-year plans in India and Tamil Nadu – Growth pattern of crops in India and Tamil Nadu in terms of area, production and productivity – Government Agricultural Policies – Agricultural development through NITI AYOG – import and export – the role of NSC, FCI and PDS.
UNIT- II: Fundamentals of Crop Production
Factors of Production – Agricultural seasons of India and Tamil Nadu – Cropping patterns in India and Tamil Nadu – package of practices of different crops – AgroClimatic zones of India and Tamil Nadu and their features – Weather and Climate – Weather forecasting – Climate change and its impact – Minimal tillage practices – Stress mitigating technologies including microorganisms – Nanoparticles and their applications
UNIT- III: Natural Resources Management
Soil – Soil structure – Factors influencing soil structure – Physical and Chemical properties – Effect of nutrient availability and plant growth – Problem soils and their management – Soil survey – its objectives and scope – Soil fertility and productivity – Dry farming – Rainfed agriculture – Conservation of soil and water – Watershed and wasteland development. Land use pattern and planning – Size and distribution of holdings – types and systems of farming – Water resources development and management – Command area development – Groundwater Development and Conjunctive use – Water use efficiency – Quality of irrigation water – Its effect in soil and crops – Management of poor quality water for crop growth.
UNIT- IV: Crop Management and Allied Agricultural Activities
Cropping systems and integrated farming – Recycling of agricultural waste – Organic manures, green manures, bio-fertilizers – Balanced usage – integrated nutrient management – Physiological disorders in crop plants and their management- Irrigation management of different crops Mushroom cultivation, beekeeping, silkworm rearing etc., Energy in Agricultural production – Sources – Solar, wind, animal, biomass and biogas – Mechanization in agriculture – Tractors & tillers – Agricultural implements and Machineries and their usage – livestock and poultry rearing.
UNIT- V: Crop Improvement
Principles of breeding – Breeding methods in the self, cross and vegetatively propagated crops – Modern tools in crop improvement – Heterosis breeding and Hybrid seed production technologies – Latest varieties of major crops in Tamil Nadu – Breeding for Climate resilience varieties – Variety release procedures -Application of biotechnology in Agriculture – Tissue culture & its significance – Transgenic Plants. Plant Genetic Resources: Collection conservation and exchange-Crop varietal protection-PPV& FR authority and its role.
UNIT- VI: Seed Science and Technology
Seeds – Importance of quality seeds in Agriculture – Nucleus, Breeder, foundation, certified and labelled seeds – Seed certification techniques and processing in Tamil Nadu – Seed testing – Seed testing laboratories-ISTA standards for seed testing seed village concept Seed Act – Seed coating and priming technologies – Seed enhancement technologies.
UNIT- VII: Crop Protection Principles and Practices
Importance of pest, disease, nematodes and weed management in agriculture – categories of pests, diseases, nematodes and weeds – pest and disease surveillance and forecasting the weather on pest and disease incidence – Symptoms of damages and control measures of pest, disease and nematodes of major crops in Tamil Nadu – Integrated pest, disease and nematode management in crop production – Pesticides and their use in IPM – mode of action – Pattern – plant protection equipment and their use – Plant quarantine. Storage pests, disease and nematodes and their management. Importance of biological control in pest, disease and nematode management. Weeds – Major weeds and their control.
UNIT- VIII: Farm Business and Finance Management
Farm business management – Principles of farm business management – Types and systems of farms-Classical Production Functions – Cost concepts – Management of resources – Farm Planning and budgeting – Investment analysis – Risk and uncertainties in Agriculture- Agricultural credit system in India – Multi credit delivery system – Role of nationalized banks, NABARD and Regional Rural Banks – Lead Bank Scheme – Service area approach – Scale of finance-Credit Worthiness-3 Rs,5Cs and 7Ps of credit- Crop Insurance – Kisan Credit Cards (KCC) – Agricultural Insurance Company.
UNIT- IX: Agriculture Marketing and Marketing Intelligence
Marketing – Agricultural marketing – Market structure – Marketing Efficiency – Price Spread-Market Integration-Market Risk-Speculation and hedging – Market Institutions- Warehouses and rural godowns – Agmark-Cooperatives – Commodity Boards – Agribusiness management – Principles of Management-Entrepreneurship Development – Forms of Business organizations – Agricultural Price Policy – CACP-MSP – FRP- Procurement Price-Policies for agricultural development – Economic liberalization – WTO and its impact on agricultural export – Importance of Agriculture in the Indian economy – Land size and distribution of holdings and land use pattern in Tamil Nadu – Agriculture under Five-year Plans (FYPs) – Food Security – Public Distribution Systems (PDS) – Buffer Stock.
UNIT- X: Agricultural Extension: Principles and Methods
Extension methods for transfer of technology – AV aids-Communication models – Use of ICT in the transfer of technology-Diffusion and adoption- Pre and post-independence rural development initiatives: key features, strength and weakness of individual programmes – Programme planning and evaluation methods- Rural sociology – key features of Indian rural system-value system-social change- rural migration. Role of women in Agriculture.
TNPSC Agriculture Officer Syllabus Paper-II
UNIT-I: GENERAL SCIENCE
(i) Scientific Knowledge and Scientific Temper – Power of Reasoning – Rote Learning vs Conceptual Learning – Science as a tool to understand the past, present and future.
(ii) Nature of Universe – General Scientific Laws – Mechanics – Properties of Matter, Force, Motion and Energy – Everyday application of the Basic Principles of Mechanics, Electricity and Magnetism, Light, Sound, Heat, Nuclear Physics, Laser, Electronics and Communications.
(iii) Elements and Compounds, Acids, Bases, Salts, Petroleum Products, Fertilisers, Pesticides.
(iv) Main concepts of Life Science, Classification of Living Organisms, Evolution, Genetics, Physiology, Nutrition, Health and Hygiene, and Human Diseases.
(v) Environment and Ecology.
UNIT-II: CURRENT EVENTS
(i) History – Latest diary of events – National symbols – Profile of States – Eminent personalities and places in the news – Sports-Books and authors.
(ii) Polity – Political parties and political system in India-Public awareness and General administration- Welfare-oriented Government schemes and their utility, Problems in Public Delivery Systems.
(iii) Geography-Geographical landmarks.
(iv) Economics-Current socio-economic issues.
(v) Science-Latest inventions in Science and Technology.
(vi) Prominent Personalities in various spheres – Arts, Science, Literature and Philosophy.
UNIT-III: GEOGRAPHY OF INDIA
(i) Location – Physical features – Monsoon, Rainfall, Weather and Climate – Water Resources – Rivers in India – Soil, Minerals and Natural Resources – Forest and Wildlife – Agricultural pattern.
(ii) Transport -Communication.
(iii) Social Geography – Population density and distribution- Racial, Linguistic Groups and Major Tribes.
(iv) Natural calamity – Disaster Management – Environmental pollution: Reasons and preventive measures – Climate change – Green energy.
UNIT–IV: HISTORY AND CULTURE OF INDIA
(i) Indus Valley Civilization – Guptas, Delhi Sultans, Mughals and Marathas – Age of Vijayanagaram and Bahmani Kingdoms – South Indian History.
(ii) Change and Continuity in the Socio-Cultural History of India.
(iii) Characteristics of Indian Culture, Unity in Diversity –Race, Language, Custom.
(iv) India as a Secular State, Social Harmony.
UNIT-V: INDIAN POLITY
(i) Constitution of India – Preamble to the Constitution- Salient features of the Constitution- Union, State and Union Territory.
(ii) Citizenship, Fundamental Rights, Fundamental Duties, Directive Principles of State Policy.
(iii) Union Executive, Union Legislature – State Executive, State Legislature – Local Governments, Panchayat Raj.
(iv) Spirit of Federalism: Centre-State Relationships.
(v) Election – Judiciary in India – Rule of Law.
(vi) Corruption in Public Life – Anti-corruption measures – Lokpal and Lok Ayukta – Right to Information- Empowerment of Women-Consumer Protection Forums, Human Rights Charter.
UNIT-VI: INDIAN ECONOMY
(i) Nature of Indian Economy – Five-year plan models – an assessment – Planning Commission and Niti Ayog.
(ii) Sources of revenue – Reserve Bank of India – Fiscal Policy and Monetary Policy – Finance Commission – Resource sharing between
Union and State Governments – Goods and Services Tax.
(iii) Structure of Indian Economy and Employment Generation, Land Reforms and Agriculture – Application of Science and Technology in Agriculture – Industrial growth – Rural Welfare Oriented Programmes – Social Problems – Population, Education, Health, Employment, Poverty.
UNIT-VII: INDIAN NATIONAL MOVEMENT
(i) National Renaissance –Early uprising against British rule – Indian National Congress – Emergence of leaders –B.R.Ambedkar, Bhagat Singh, Bharathiar, V.O. Chidambaranar Jawaharlal Nehru, Kamarajar, Mahatma Gandhi, Maulana Abul Kalam Azad, Thanthai Periyar, Rajaji, Subash Chandra Bose, Rabindranath Tagore and others.
(ii) Different modes of Agitation: Growth of Satyagraha and Militant Movements.
(iii) Communalism and Partition.
UNIT-VIII: History, Culture, Heritage and Socio-Political Movements in Tamil Nadu
(i) History of Tamil Society, related Archaeological discoveries, Tamil Literature from Sangam Age till contemporary times.
(ii) Thirukkural
(a) Significance as a Secular Literature
(b) Relevance to Everyday Life
(c) Impact of Thirukkural on Humanity
(d) Thirukkural and Universal Values – Equality,
Humanism, etc
(e) Relevance to Socio-Politico-Economic affairs
(f) Philosophical content in Thirukkural
(iii) Role of Tamil Nadu in freedom struggle – Early agitations against British Rule – Role of women in the freedom struggle.
(iv) Evolution of 19th and 20th Century Socio-Political Movements in Tamil Nadu – Justice Party, Growth of Rationalism – Self Respect Movement, Dravidian Movement and Principles underlying both these Movements, Contributions of Thanthai Periyar and Perarignar Anna.
UNIT–IX: Development Administration in Tamil Nadu
(i) Human Development Indicators in Tamil Nadu and a comparative assessment across the Country – Impact of Social Reform Movements in the Socio-Economic Development of Tamil Nadu.
(ii) Political parties and Welfare schemes for various sections of people – Rationale behind Reservation Policy and access to Social Resources – Economic trends in Tamil Nadu – Role and impact of social welfare schemes in the Socio-Economic Development of Tamil Nadu.
(iii) Social Justice and Social Harmony as the Cornerstones of Socioeconomic Development.
(iv) Education and Health Systems in Tamil Nadu.
(v) Geography of Tamil Nadu and its impact on Economic growth.
(vi) Achievements of Tamil Nadu in various fields.
(vii) e-Governance in Tamil Nadu.
UNIT-X: APTITUDE AND MENTAL ABILITY
(i) Simplification – Percentage – Highest Common Factor (HCF) – Lowest Common Multiple (LCM).
(ii) Ratio and Proportion.
(iii) Simple interest – Compound interest – Area – Volume – Time and Work.
(iv) Logical Reasoning – Puzzles-Dice – Visual Reasoning – Alpha numeric Reasoning – Number Series.
TNPSC Agriculture Officer Exam Pattern
The TNPSC Agricultural Officer exam is given online and is made up of objective-type questions. Paper I is conducted entirely in English, whereas Paper II, which covers General Studies, is presented in both Tamil and English. As part of the exam's mandatory requirements, candidates must attempt all subjects.
The exam will be of the Objective Type (OMR Method).
The topics covered in the subject paper "Agriculture" Paper I will be written in English.
The General Studies Questions Paper II will be administered in both Tamil and English.
It is mandatory to attempt all subjects.
Paper 1 is worth 300 marks, with each question worth 1.5 points.
Paper 2 is worth 150 marks, with each question worth two points.
TNPSC Agriculture Officer Preparation Strategy
The Tamil Nadu Public Service Commission (TNPSC) Agriculture Officer Exam is a highly competitive exam that requires a comprehensive preparation strategy. Here are some tips to help you prepare for the exam:
Make a well-structured study plan to ensure success in any TNPSC AO exam.
To succeed in the TNPSC AO exam, you must have a solid understanding of the fundamentals.
Practice previous year's question papers to get a sense of the exam pattern, types of questions, and difficulty level.
Mock tests are an excellent way to assess your preparedness and identify your strengths and weaknesses.
Read Also
Get Mock Tests for TNPSC AO Recruitement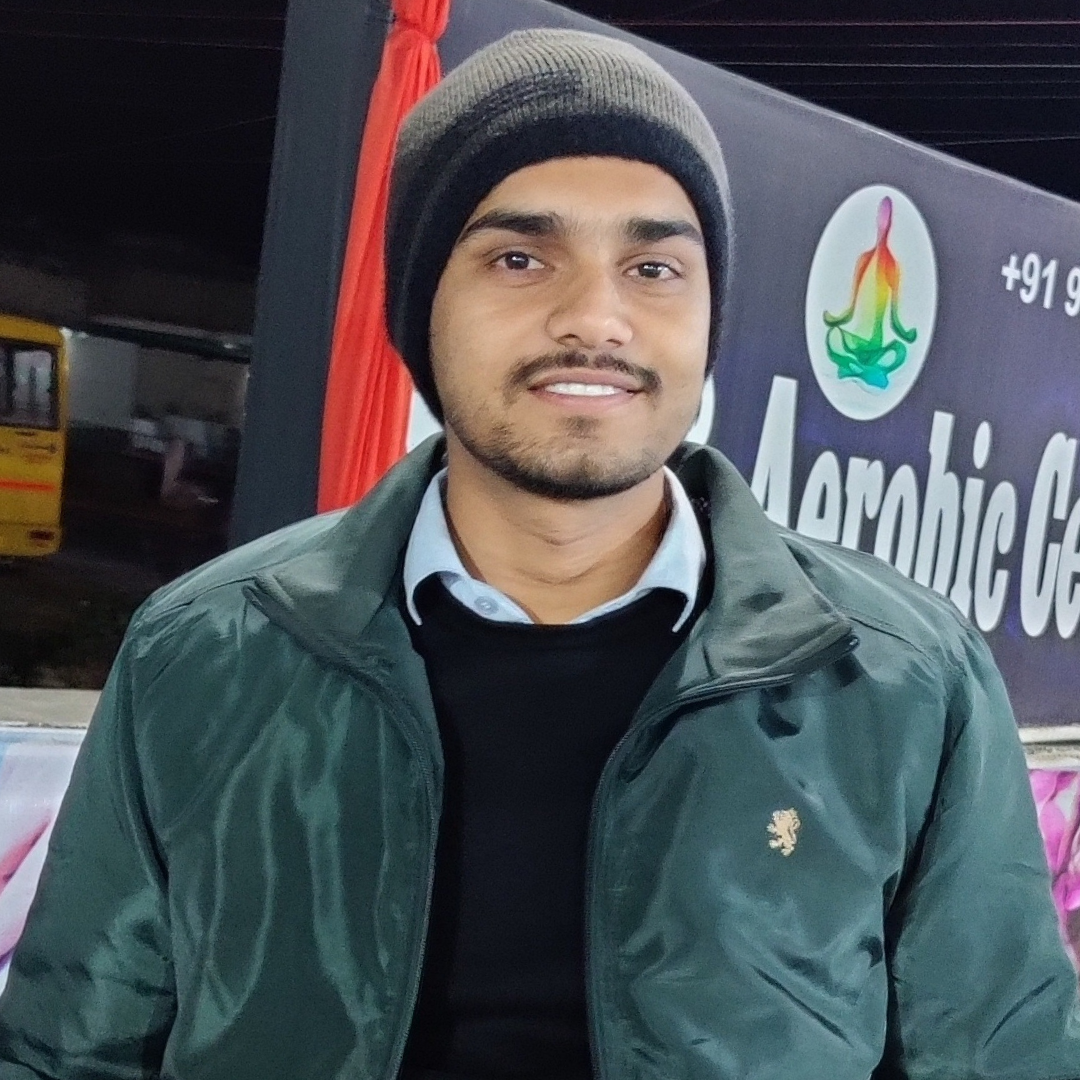 Hello, I am Sonu Verma, M.Sc. (Horti.) Agriculture content writer, and an enthusiast who loves to share knowledge. No Culture Without Agriculture.