IBPS AFO 2023 Recruitment Notification for 500 Posts PDF, Syllabus, Eligibility, Pattern

IBPS AFO Notification 2023
The Institute of Banking Personnel Selection (IBPS) has released the notification of IBPS AFO Recruitment 2023 on their official website on 31st July 2023. The online application link for AFO Recruitment 2023 available on the official website on August 1, 2023. The last date for online application for AFO Recruitment 2023 close on August 21, 2023. AFO Recruitment 2023 is recruit to fill total 500 Agriculture Field Officer (AFO) post.
IBPS AFO 2023 Notification
The official recruitment notification for IBPS Agriculture Field Officer Recruitment 2023 is out on 31st July 2023 on the official website of IBPS.
| | |
| --- | --- |
| | Institute of Banking Personnel Selection (IBPS) |
| | Agriculture Field Officer (AFO) |
| | |
| | |
| | |
| | |
IBPS AFO Vacancy Details 2023
IBPS AFO Recruitment 2023 posts are listed below according to category:
IBPS AFO 2023 Important Dates
Candidates are recommended to check the official IBPS website www.ibps.in for details and updates on a regular basis.
| | |
| --- | --- |
| IBPS AFO Notification Date | |
| | |
| | |
| Download Call letter for Online Pre Exam | |
| Online Examination - Prelims | |
| Result of Online exam – Prelims | |
| Download Call letter for Online Main Exam | |
| Online Examination - Main | |
| Result of Online exam - Main | |
| Call letter for Interview | |
| | |
| | |
IBPS AFO 2023 Eligibility Criteria
Education Qualification for IBPS AFO

4 year Degree (graduation) in Agriculture/ Horticulture/Animal Husbandry/ Veterinary Science/ Dairy Science/ Fishery Science / Pisciculture/ Agri. Marketing & Cooperation/ Co-operation & Banking/ Agro-Forestry / Forestry/Agricultural Biotechnology/ Food Science/ Agriculture Business Management/ Food Technology/ Dairy Technology / Agricultural Engineering/ Sericulture / Fisheries Engineering

Age limit for IBPS AFO (as on 01/08/2023)

Mini age: 20 year

Maximum age: 30 year
IBPS AFO 2023 Exam Pattern
IBPS will shortlist qualified applicants for the IBPS AFO 2023 Exam using the exam pattern mentioned below. IBPS AFO Exam Pattern 2023. The preliminary exam will serve as a qualifying process for the main exam, and candidates must reach the prelims cut-offs to be qualified to take the mains exam.
IBPS AFO Prelims Exam Pattern 2023
For each incorrect response, 0.25 marks are deducted.
Prelims exam scores will not be considered for final selection in IBPS AFO exam.
IBPS AFO Main Exam Pattern 2023
IBPS AFO 2023 Application Fee
Application fee for the IBPS Agriculture Field officer Recruitment 2023 is mentioned in table below:
IBPS AFO 2023 Syllabus
IBPS AFO (Agriculture Field Officer) Syllabus is important for ace the AFO Recruitment 2023 exam. It provides a comprehensive look of the topics covered in the AFO exam. This enables candidates to concentrate their focus on the most important topics. AFO syllabus assists candidates in developing a study plan that is personalized to their specific needs.
IBPS AFO Prelims Syllabus
IBPS AFO Prelims exam syllabus covers topics from English Language, Quantitative Aptitude, Reasoning Ability, and General Knowledge.
1. Data Interpretation
2. Data Sufficiency

3. Number Series
4. Time and Work
5. Time and Distance
6. Simple and Compound Interest

7. Ratio and Proportion

8. Averages

9. Mixture and Alligation

10. Pipes and Cisterns

11. Problems based on trains

12. Percentages

13. Partnership

14. Clocks

15. Permutation and
Combinations

16. Probability

17. Profit, Loss and Discount

18. Elements of Algebra

19. Quadratic Equations

1. Coding & Decoding

2. Syllogism

3. Machine Input Output

4. Puzzles

5. Seating Arrangements

6. Direction Sense Test

7. Blood Relations

8. Problems based on
Ages

9. Ranking and Order

10. Data Sufficiency

11. Statement and Conclusions

12. Statement and
Assumptions

13. Logical Reasoning

14. Alphanumeric series

15. Inequalities

16. Tabulation

17. Analogy and classification

18. Clocks and Calendar

19. Non-Verbal Reasoning
20. Logic,
Statement-
21. Arguments and Conclusions

22. Deriving
From Passages,

23. Theme Detection,

24. Cause and Effect Reasoning

1. Reading
Comprehensions
2. Para Jumbles
3. Para Completion
4. Vocabulary
5. Error Spotting
6. Sentence Improvement

7. Cloze test


8. Rearrangement of sentences

1. Current Affairs

2. Banking Awareness

3. GK Updates

4. Currencies

5. Important
Places Books and
Authors

6. Awards
7. Headquarters

8. PM Schemes

9. Important Days
IBPS AFO Main Syllabus
Agriculture in India, Types of Cultivation, Major Crops of India, Irrigation in India, Agriculture based Research Institutes in India, Animal Husbandry in India, Genetically Modified Crops, etc.

Soil preparation, Sowing, Manuring, Irrigation, Weeding, Harvesting, Storage

Amateur horticulture, Commercial horticulture, Horticulture fruits and vegetables

Short-term Loans, Medium/Long-terms Loan, Crop Loan and Kisan Credit Card, Agricultural Term Loan, Land Development, Minor Irrigation, Farm Mechanisation, Finance to Horticulture, Land Purchase, Lead Bank Scheme, Agriculture Advances, Advance Against Warehouse, Receipts, Produce Marketing Scheme, Crop Insurance Scheme, Rashtriya Krishi Bima Yojana, Financing of combine harvesters, Financing of Tractors and Old Tractors, Advance against Gold//Silver ornaments, River Lift Irrigation Schemes, Forums for Coordination, Service Area Approach, State Level Bankers Committee (SLBC), Preparation of Credit Plan

Cultivation and Harvesting

Cultivation Techniques and Practices, Harvesting Techniques and Practices, Post-Harvest Technology

Tillage, Nutrient deficiencies, Fertilizer and fertilizer consumption, Soil Types and characters, Indian soil, Type of facts soil-related fact, Green manure

Basics of Agriculture Economics, Agriculture cost and scheme

Lift Irrigation, Drip Irrigation, Sprinkler Irrigation

Introduction, Need Structure and Functions of Self Help Group, Self-Help Groups and SGSY Scheme

Swarnajayanti Gram Swarozgar Yojana (SGSY), Million Wells Scheme (MWS), Swarna Jayanti Shahari Rozgar Yojana, Urban Self Employment Programme (USEP), Urban Women Self-Help Programme (Revolving Fund), Skill training For Employment Promotion Amongst Urban Poor (STEP-UP), Urban Wage Employment Programme (UWEP), Urban Community Development Network (UCDN),

Community Structures Urban Programme for Poverty Reduction amongst SCs and STs (UPPS), Prime Minister's Employment Generation Programme (PMEGP), Prime Minister's Rozgar Yojana (PMRY), Scheme of Liberation and Rehabilitation of Scavengers (SLRS), Self-Employment Scheme for Rehabilitation of Manual, Scavengers (SRMS

Basics of Seed Science, Different Seed Tests

Plant Pathology, Entomology, Rearing of animals, Agricultural Machinery, Dairy Science, Green manures, Important points regarding plants, fruits vegetables, Different Diseases, Agriculture Current Affairs, Different insurance schemes regarding agriculture, Animal husbandry and technology
Read Also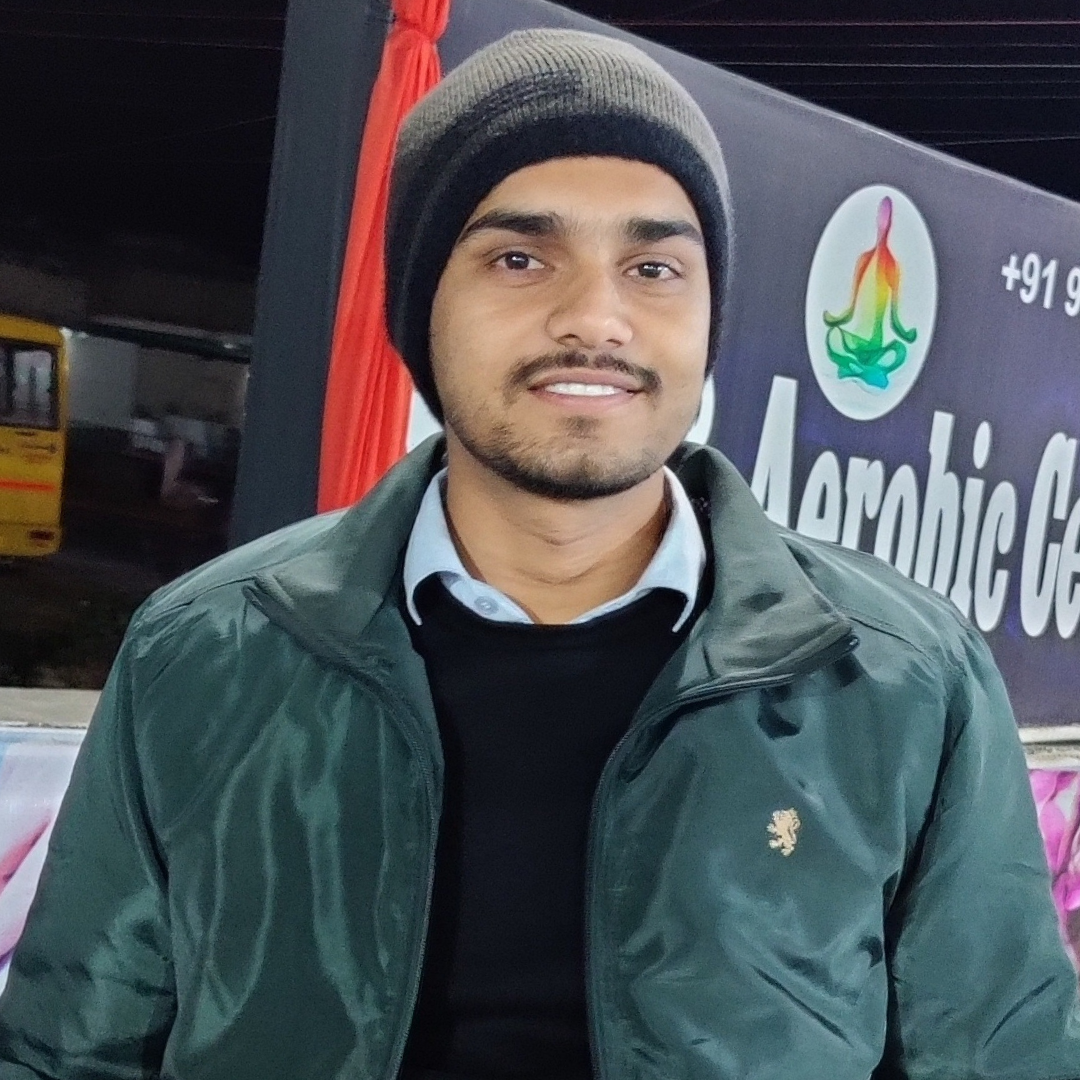 Hello, I am Sonu Verma, M.Sc. (Horti.) Agriculture content writer, and an enthusiast who loves to share knowledge. No Culture Without Agriculture.